This morning JoAnn and I drove downtown and parked near the White House. Our first destination was the Renwick Gallery to see the Grant Wood exhibit that Susan helped catalog recently. Wood's most famous painting is
American Gothic
.
http://www.babyswimming.com/Iowa%20American%20Gothic.jpg
From there we went back outside and I walked down the pedestrians-only portion of Pennsylvania Avenue to photgraph the White House and the tourists. I spotted a covey of young folks on Segway two-wheel devices.
http://www.segway.com/
Also got some shots of the Old Executive Office building, which is where the vice president works and which houses a lot of the support staff for both the president and the vice president. I took pix to the east and west along Pennsylvania Av and did also got a shot of the Corcoran museum and school of art. Susan's BF, Solomon, is a Corcoran grad. From there we went over to a nearby Quizno's for a quick lunch and back home to wait for the arrival of the twins, who will be spending the night at our place.

Renwick Gallery



White House



anti-nuclear protester in Lafayette Park, directly in front of the White House



Segway (easy) riders



East-West views along the pedestrian mall in front of the White House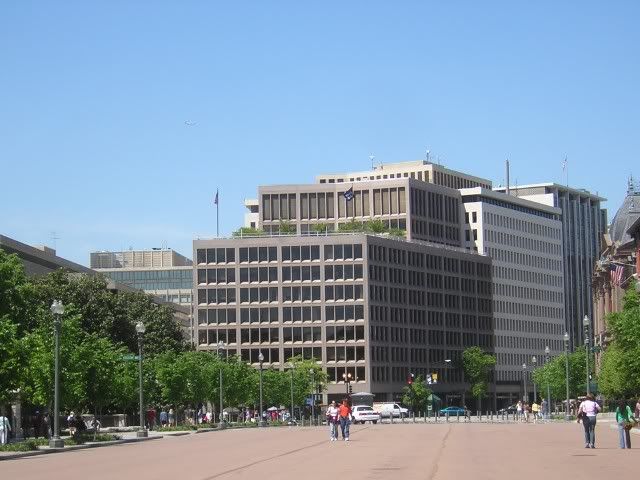 LaFayette, the French dude who helped George Washington during the revolutionary war



Street between statue of LaFayette and the Renwick



Old Executive Office building



Corcoran art musem and school of art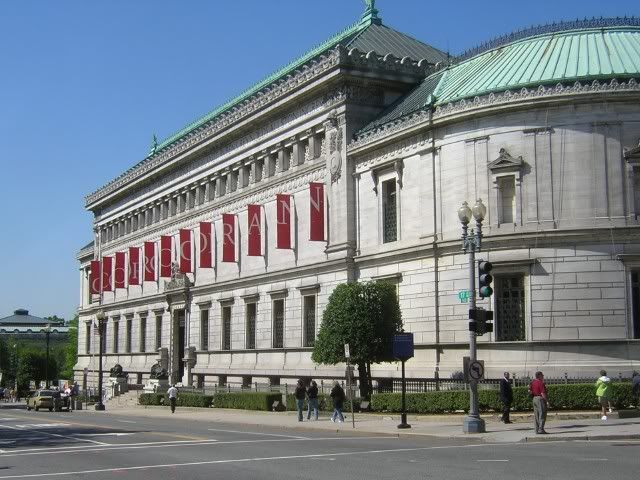 JoAnn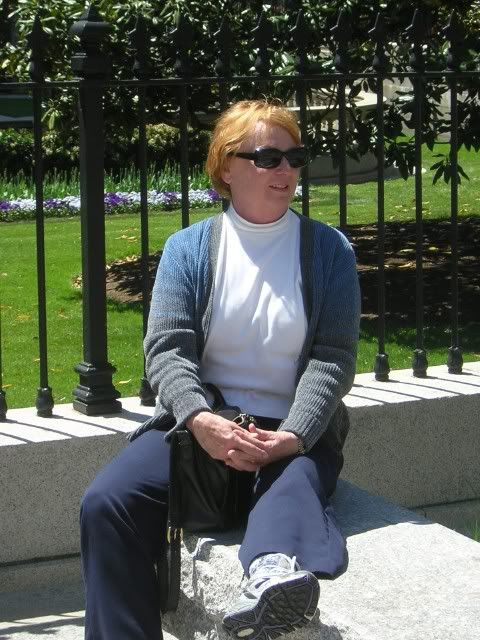 street vendors across from the Renwick